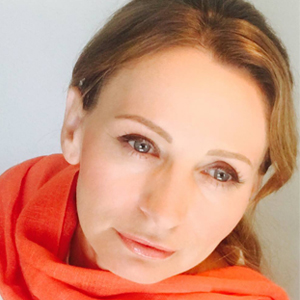 Nataliya P.
Edelman
President
Natalia was raised in Bucha, Kyiv region. As a young mother starting out she encountered first hand the Chernobyl nuclear catastrophe and was evacuated to Siberia with her 8-month-old son leaving behind her husband who was mustered onto the site of the meltdown as a "liquidator". She eventually returned to Ukraine where she founded and operated a few successful businesses to support her family before eventually moving to the United States in 1999, first to Maine and then on to New Mexico where her son served in the United States Air Force. She holds a Master's degree in TV Production from Kyiv National Theater, Cinema and TV Production University. At school, she had the opportunity to work on different aspects of production. Nataliya is a director, PRE and POST Production certified from New Mexico CC, is an owner of Yonafilm Production, LLC and is a former Producer at SKYDIVEFILM Production. She was chosen to represent her NM school at several international cinema conferences and is also a certified yoga teacher.Founder and Co-Producer at Ukrainian Film Festival, New Mexico. Judge Film at IISFF11 Independent International Short Film Festival, New York.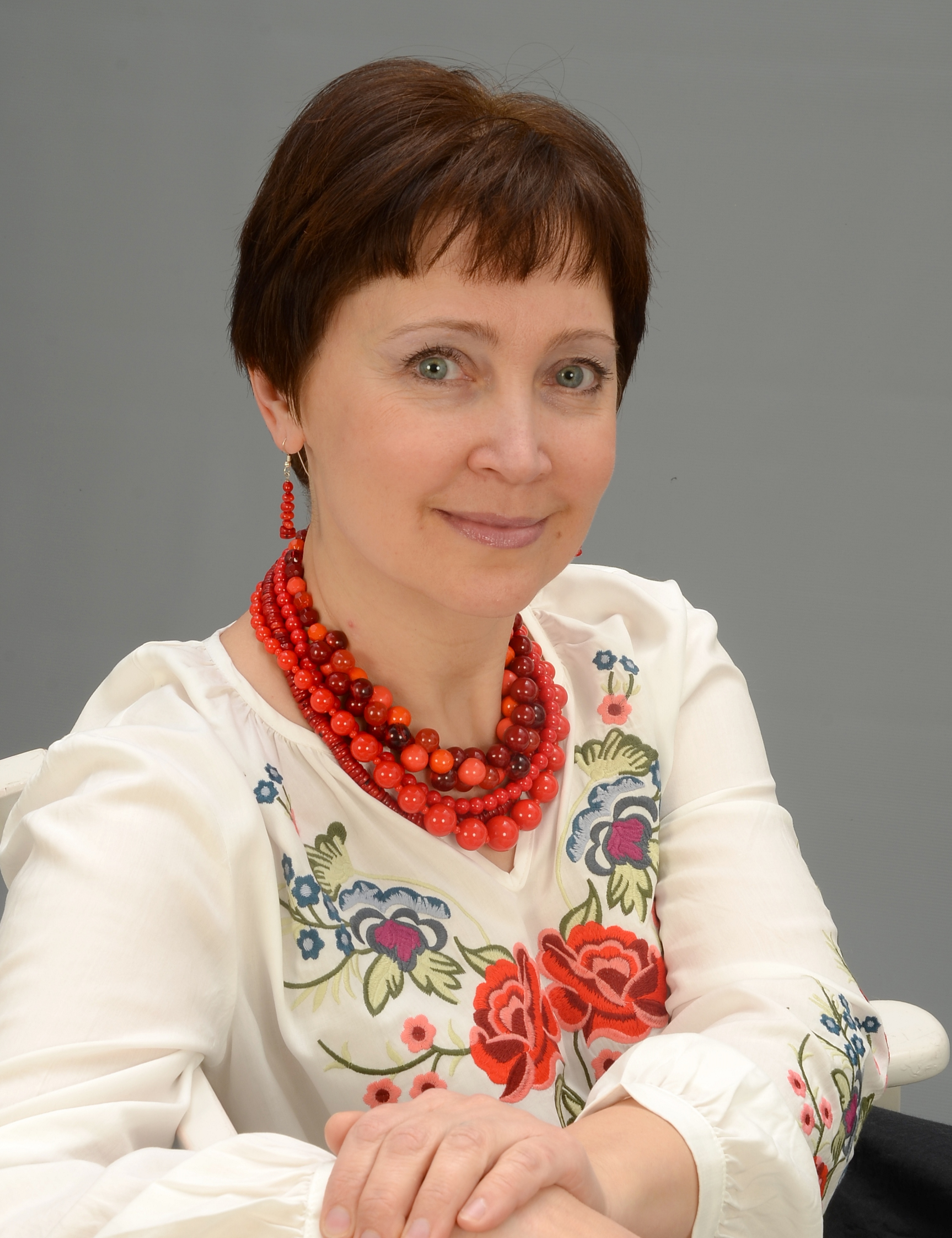 Larysa
Castillo
Vice President
Larysa Castillo, was born in Boyarka, Kiyivsaka obl, Ukrain, on June 3rd 1970. Grew up in Mikolayiv, southern Ukrainian. Came from creative family of teachers in multiple generations, but chosen different career path and became a pediatrician after graduation of medical school in Zaporizhzha in 1997. Came to United States in 2002 and was an active member of Ukrainian community in NJ. In 2010 came to Albuquerque, NM and working as an RN atPresbyterian hospital. Raising 2 sons. Hobbies: cross stitching, crocheting and making traditional Ukrainian "motanka" dolls. Became a member of UANM in 2019.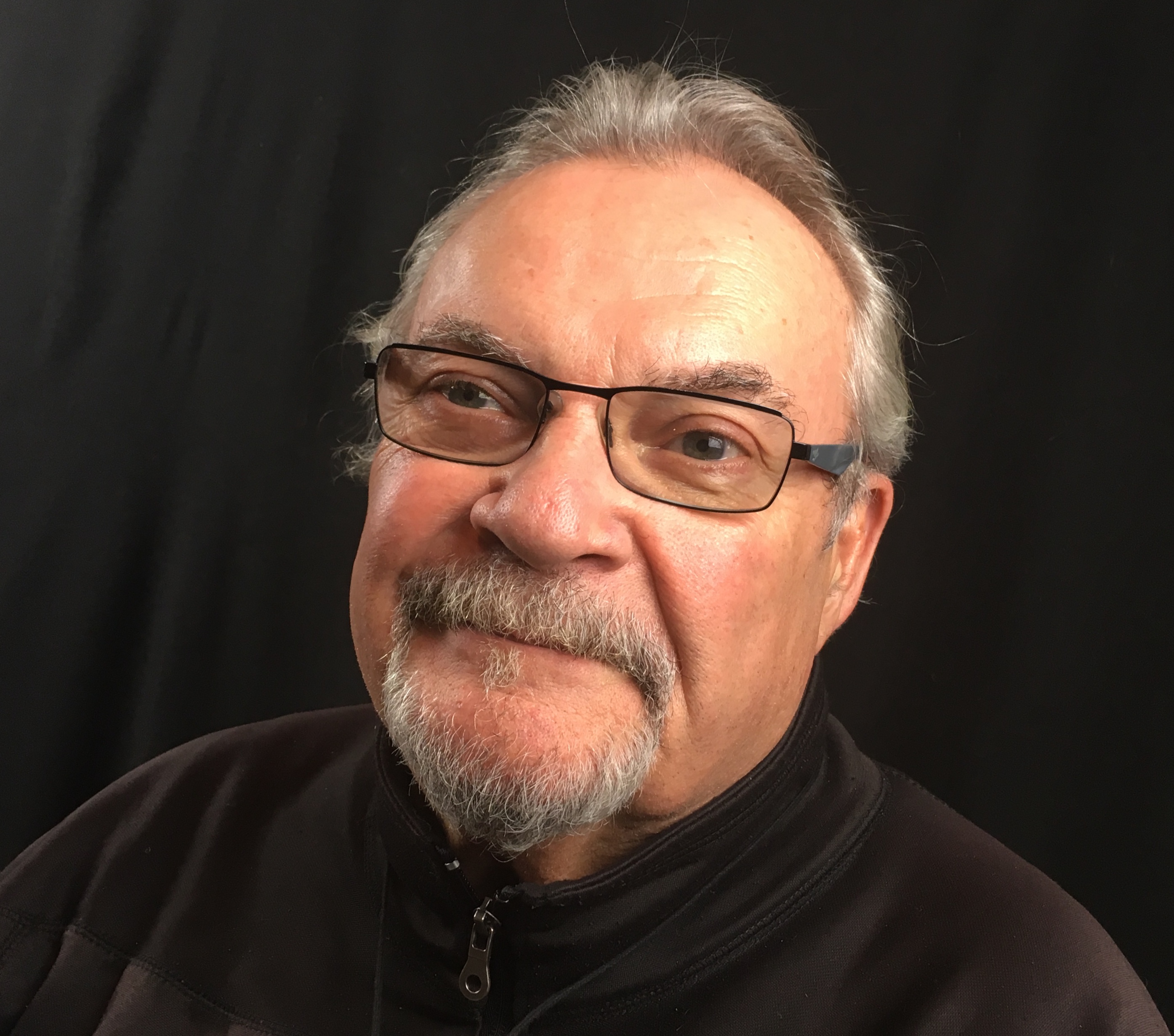 Stephan
Welhasch
Director, Cultural Affairs
Poet, photographer, writer and publisher. Studied at the University of Manitoba, Masters' School of Social Work; Hunter College NYC and Rutgers University. Worked as a publisher for 17 years in NYC. During that time was CFO for 14 years and Vice- president for 4 years. Later worked in finance as an investment manager and financial advisor in the insurance industry. Also directed a mortgage company for numerous years. Currently resides in Santa Fe.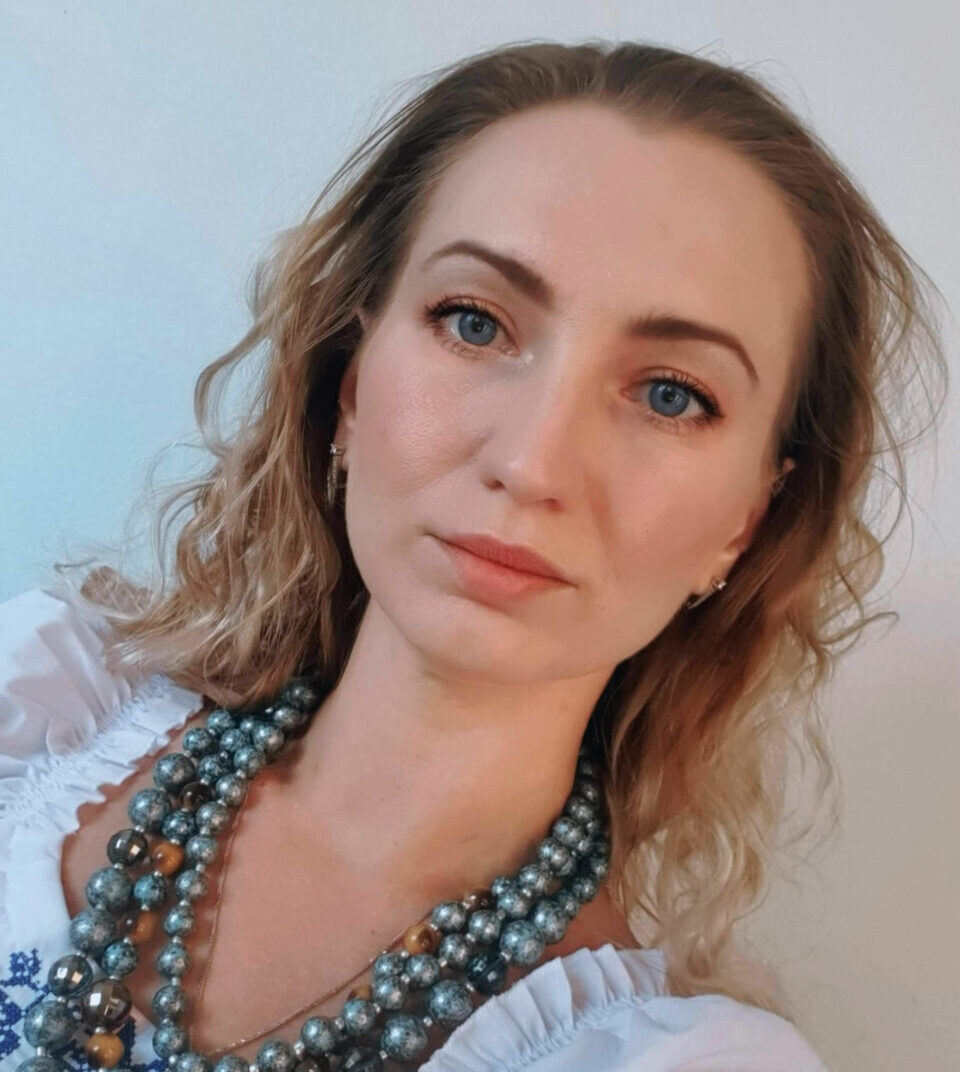 Daria
Derebera
Director
Daria was born in Chernihiv Ukraine and raised in a Ukrainian family home where ancestral Ukrainian traditions and songs were respected and encouraged through the generations. During her student years, she was an active member of the noted "Druzhba" ensemble, traveling to perform and represent Ukraine in various international folk dance festivals in Italy, Poland, Spain, France and other countries. Daria graduated from Chernihiv State Institute of Law, Social Technologies & Labor (Ukraine) in 2009 with a Master of Law degree and followed that up in 2011 with earning a Masters in Finance Management from Kyiv National Economics University.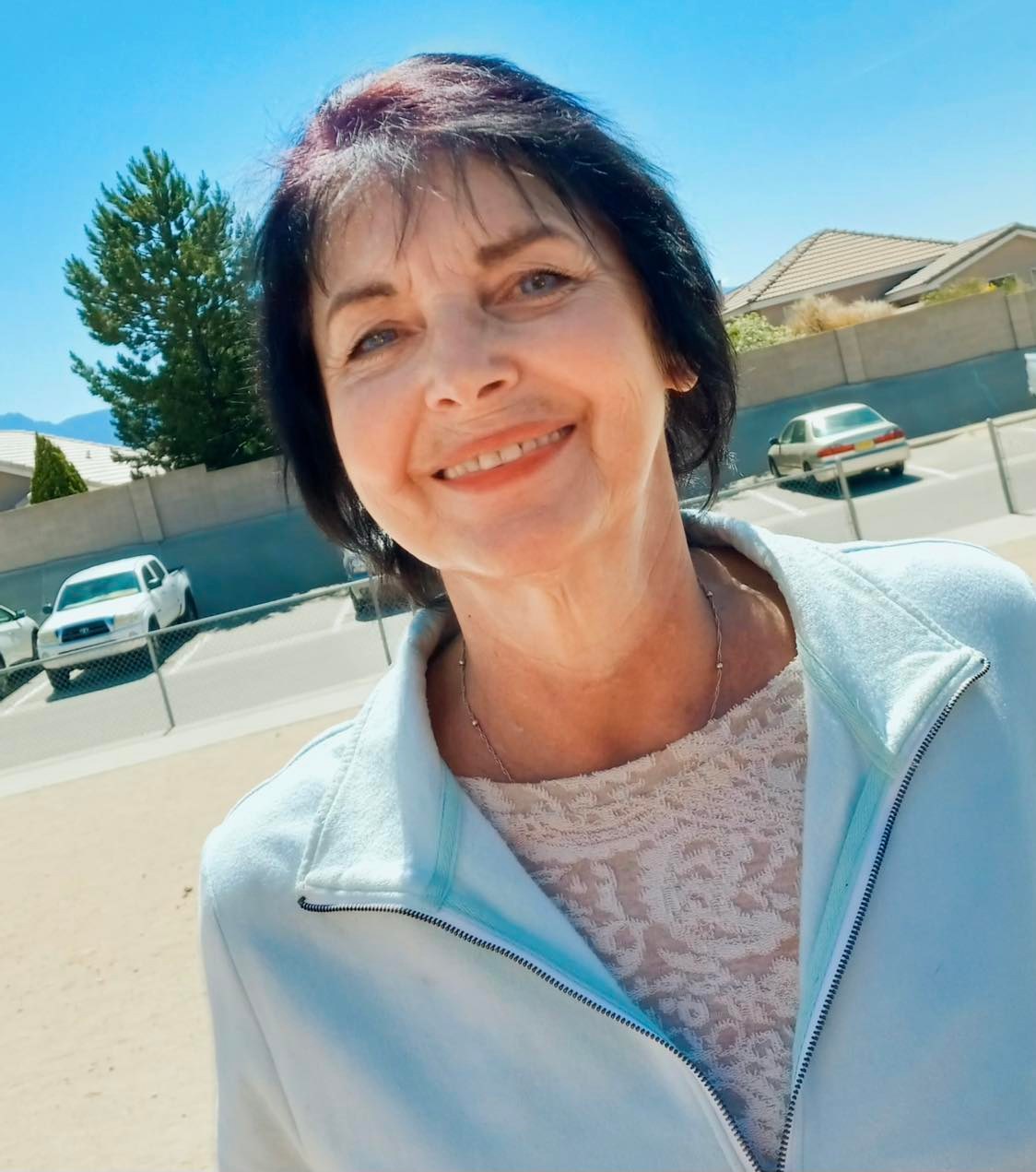 Lyudmila
Linnik
Director
Lyudmila was born in Kharkiv, Ukraine into a Ukrainian family that resettled first to Siberia and then to eastern Ukraine. Although they did not speak Ukrainian where they lived, they nevertheless considered themselves Ukrainian in their daily lives wherever they went. Lyudmila has an educational and work background as a civil engineer and was close to the Chornobyl nuclear accident in 1986. She and her family remained in the neighboring town of Slavutych for the following 17 years helping to rebuild it. Slavutych is home to most of the engineering, technical and managerial personnel from the Chornobyl plant and what is left of it to maintain.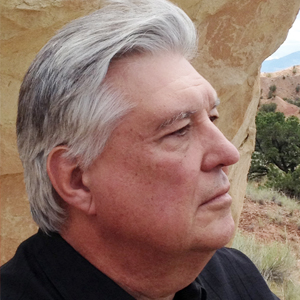 George
Klapischak
Secretery
With a planning and policy background, George began his career in city government and consulting in the New York and New Jersey markets. He then transitioned his background into a two-decade career in the investment and insurance industry, eventually becoming CFO of UFA, an international fraternal life insurance company where he was also responsible for all property acquisitions and management, loans, securities purchases as well as portfolio management. George then began an entrepreneurial career that led him to startup and subsequently sell a number of international management, manufacturing, construction and marketing firms for the global export and import industry. George currently leads Roundstone Funding Corp. in the southwestern USA market. He holds both undergraduate and graduate degrees from Rutgers University. His passion for finance, history and the performing arts/ film has led him to his additional role as treasurer of the New Mexico Film Foundation. George recently appeared on The Colt Show to discuss the future of New Mexico Film.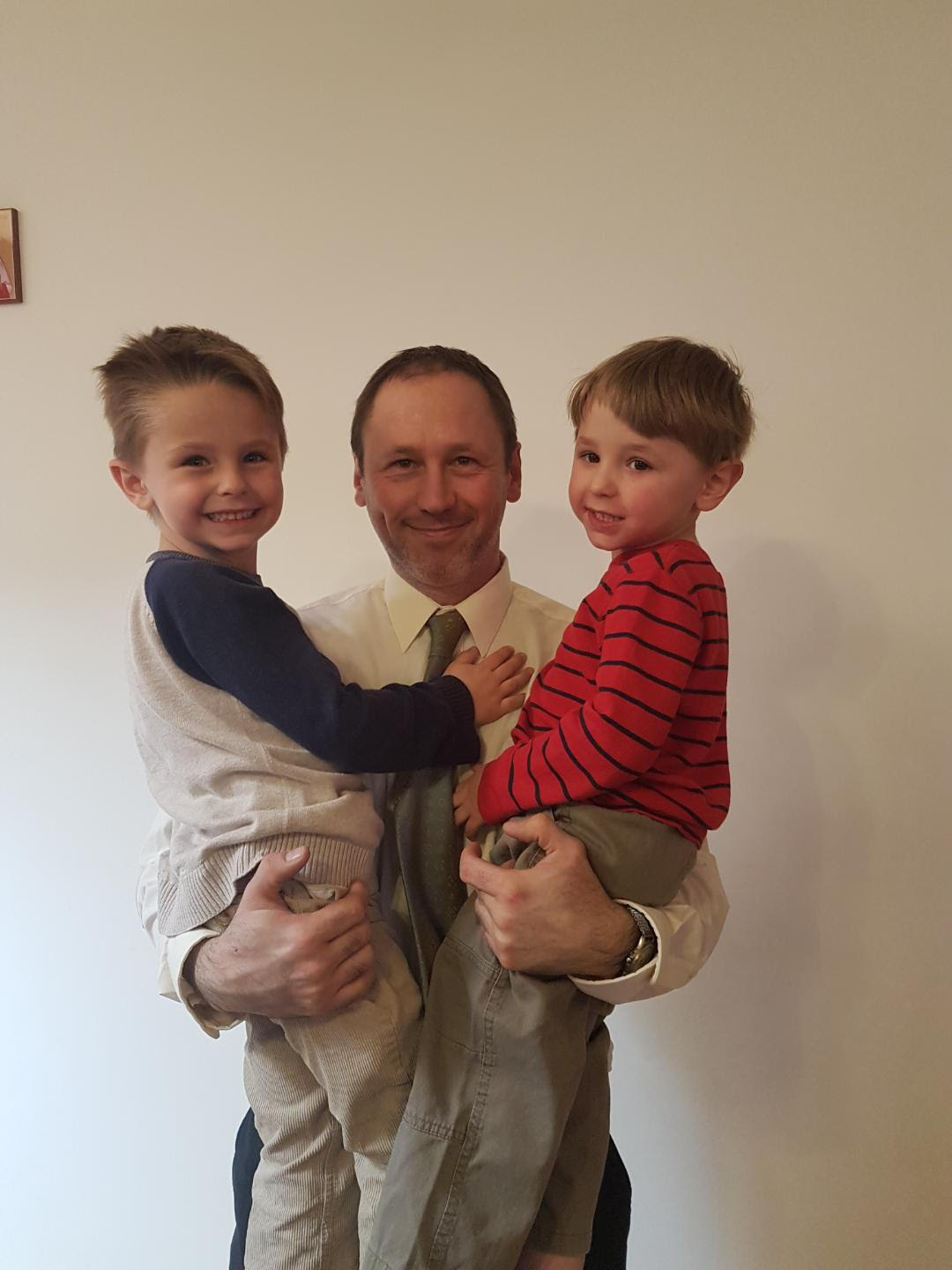 Michael
Fedorowich
Director
The youngest of seven, Mike was born and raised in Moose Jaw, Saskatchewan Canada where grandparents from both sides came from Western Ukraine in 1906 and settled north of Yorkton. His parents, also Canadian born, always taught them to be proud of our Ukrainian heritage and strongly encouraged attendance in various cultural activities- Ukrainian dancing from age 5, summer camps where they learned arts and crafts, and language classes from age 6. They also educated the children on the persecution Ukraine historically endured, and the travails experienced by the early Ukrainian Canadian immigrants. Fot high school, Mike and his brothers attended a Ukrainian Catholic private boys school in Roblin Manitoba where they were involved in Ukrainian choir, dancing, bandura, and various instruments. After high school Mike moved to Saskatoon which had a large and extremely active Ukrainian community. There he was active in the Ukrainian Students Club at the University, Vesna choir, and the Ukrainian Catholic Young Adults group.Upon graduating from nursing school in Saskatoon in 1993 Mike relocated to work in Texas for 3 years after which he began travel nursing all over for the next 16 years, to 13 States from Hawaii to Rhode Island, even to Australia and New Zealand. Everywhere he went he connected with Ukrainians living there, most notably in Sacramento, California, and in Melbourne, Australia. In 2011 Mike bought a house in Albuquerque and has two young sons here. He welcomes the recent coming together and organizing of the Ukrainians in this State of New Mexico and is glad to be a part of it. Mike look forward to seeing our group grow and flourish.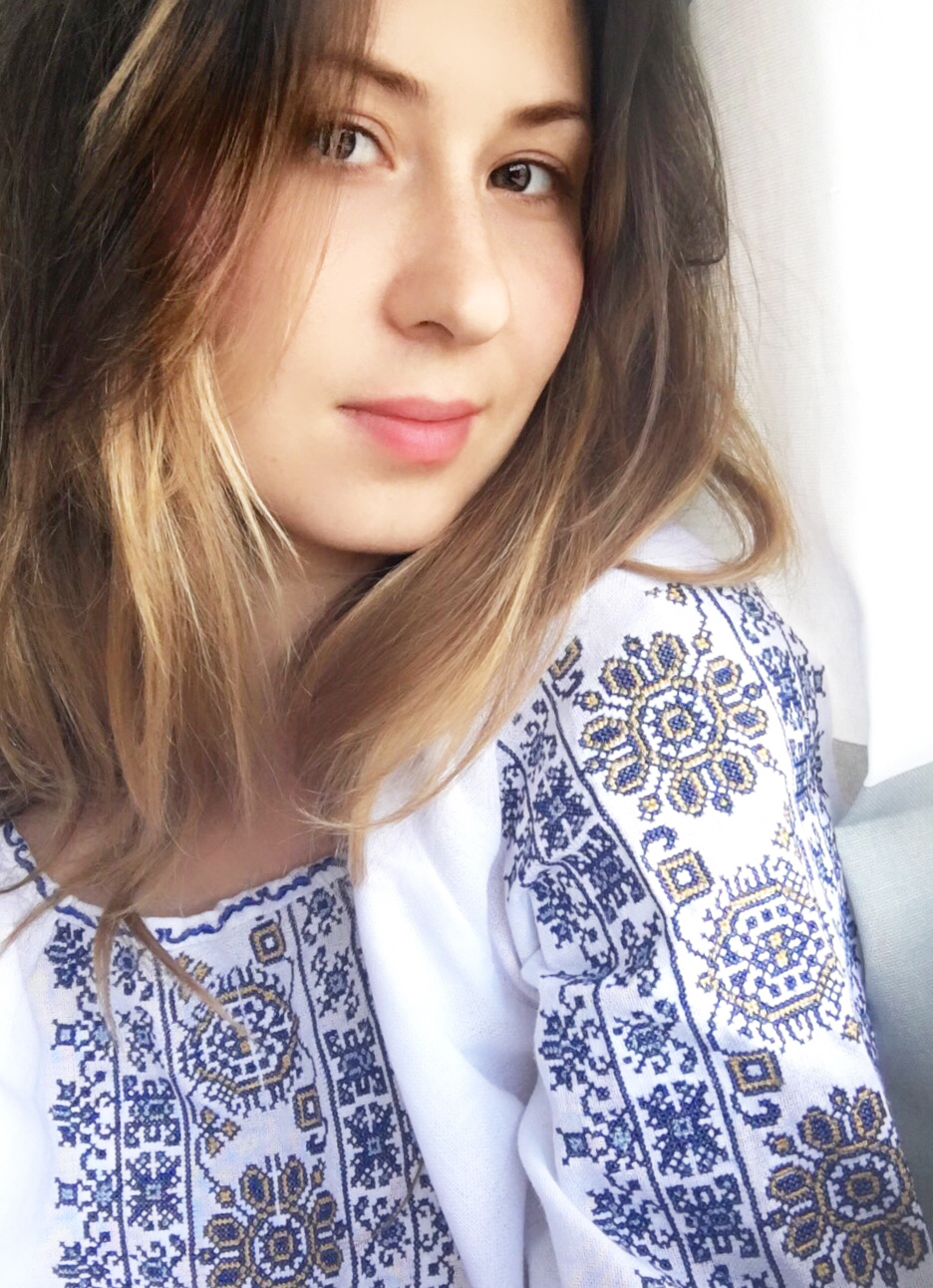 Ilona
Bilichak
Director, Art
Ilona Bilichak is from Ivano - Frankivsk, Ukraine. Believing in adventures and luck Ilona had moved to the US in 2006. Since then she traveled around America while exploring different cultures and looking for a place to call home. Faith brought her family to New Mexico where she fell in love with sunny weather and bright colors of this state. Artsy spirit was always with her since childhood. That's why when being young she already knew her career path. In 2013 she Succesful graduated University of Art in Ukraine, as a fine art teacher and Artist. During time living in New York Strate, Ilona went to New York City College of Technology for advertising design major.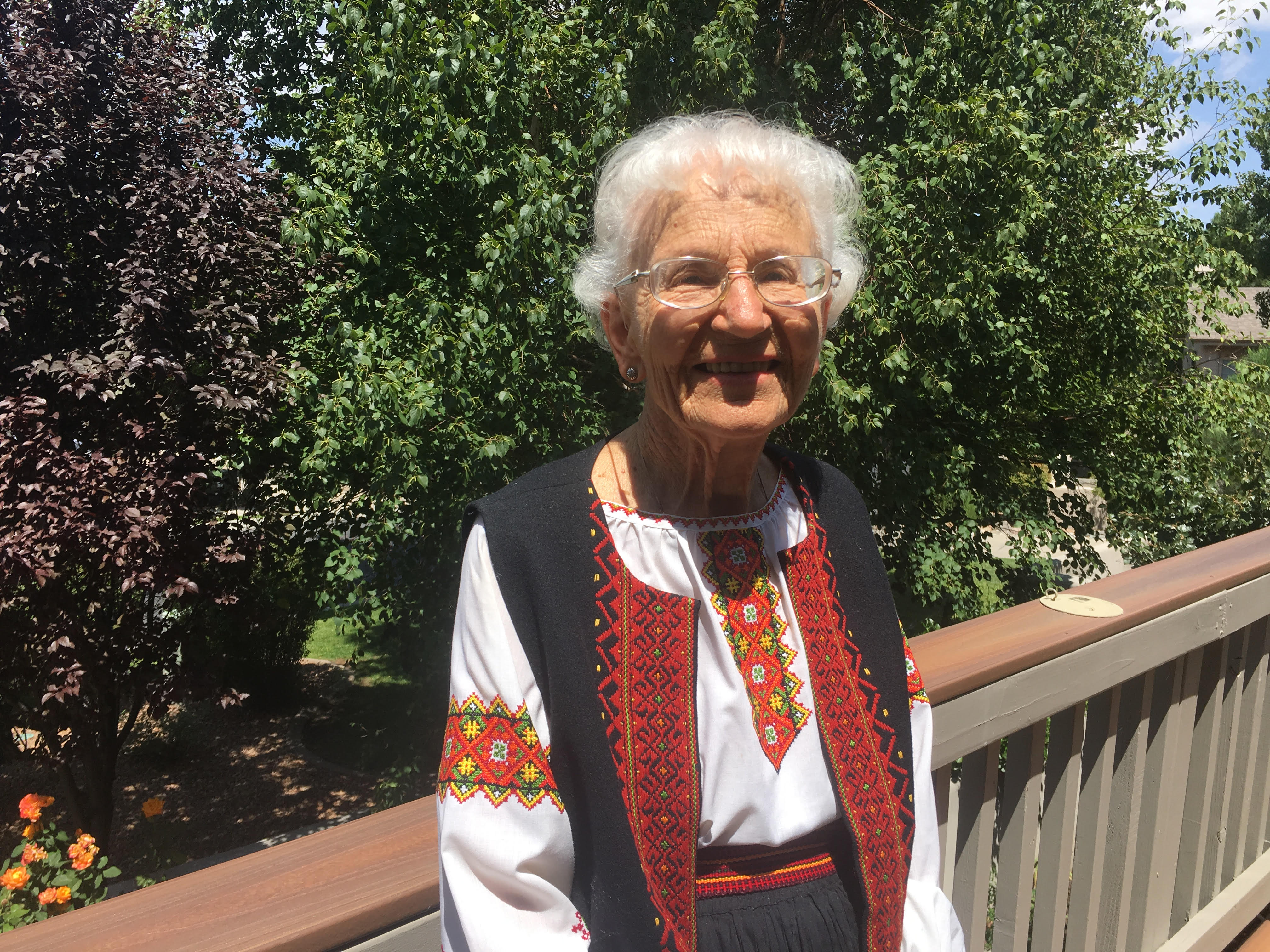 Stephanie
Sydoriak
Honorary Director
Stephanie Sydoriak arrived in New Mexico from New England in 1948 as a young married 22 year old woman ready to start her new life here with husband Dr. Stephen Sydoriak, a fellow Ukrainian American who would go on to become a reknown scientist and researcher, first to liquify Helium 3 and then share in other inventions at the Los Alamos Labs. Before moving west, Stephanie studied physics at Northeastern and then attended Yale graduate school, but here in New Mexico she bore six children, translated German, Russian and French scientific papers, taught piano and in 2011 was named a Los Alamos living treasure. She also authored 2 books- the story of her family's history and journey from Ukraine to pre WWI America and afterward "An Ocean Between, 100% American, 100% Ukrainian" and "Inside Passage" a book of poetry. The Sydoriaks, first generation born in USA of Ukrainian immigrant parents who arrived in Boston in 1914, adjusted to American life but kept their Ukrainian language and traditions alive here in New Mexico right through today. Beginning in the 1950's with putting on public dance performances wearing traditional Ukrainian costumes and teaching pysanky Easter egg decorating classes to neighborhood children and adults alike, they lectured on Ukrainian history, arts and customs, Christmas and Easter religious observances, Ukrainian food for different seasons including the blessing of the traditional Easter baskets and many other fascinating exhibits in public libraries, senior centers, churches and schools in the area. Their backyard Ukrainian summertime picnics were well attended by others who were of Ukrainian ancestry or married to one. Stephanie continues her work today, sharing her extensive files and memories with us. We are very grateful for her wit, knowledge and dedication to keeping Ukrainian alive and well in New Mexico and we truly honor her special achievements in sharing them with those she met throughout the decades. See more of Steph Sydoriak's history here.